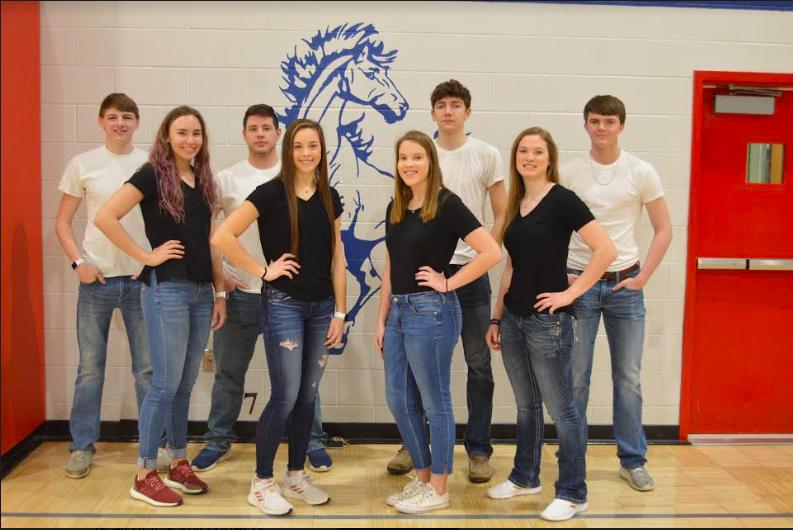 Winter Royalty 2020
Amy Cassell
Tuesday, January 28, 2020
Winter Royalty 2020
Wabaunsee High School's Winter Royalty will be Friday, January 31st. Crowning will be at halftime of the boys game. The semi-formal dance will be Saturday, February 1st from 7-9 pm. Admission is $2 in advance or $3 at the door. Door prizes will be awarded.
The junior attendants (or crown bearers), are Bella Anderson and Kinden Miller.
Crowning the new king and queen are: Austin Magette - the Winter Royalty King for 2019, and Sierra Quathamer - the president of the Wabaunsee Chapter of National Honor Society 2019-2020.
Front: Megan Strait, Autymn Schreiner, Kaytlyn Meseke, Madelyn Hutley
Back: Jackson Frank, Keaton Johnson, Jakob Schutter, Chad Chambers