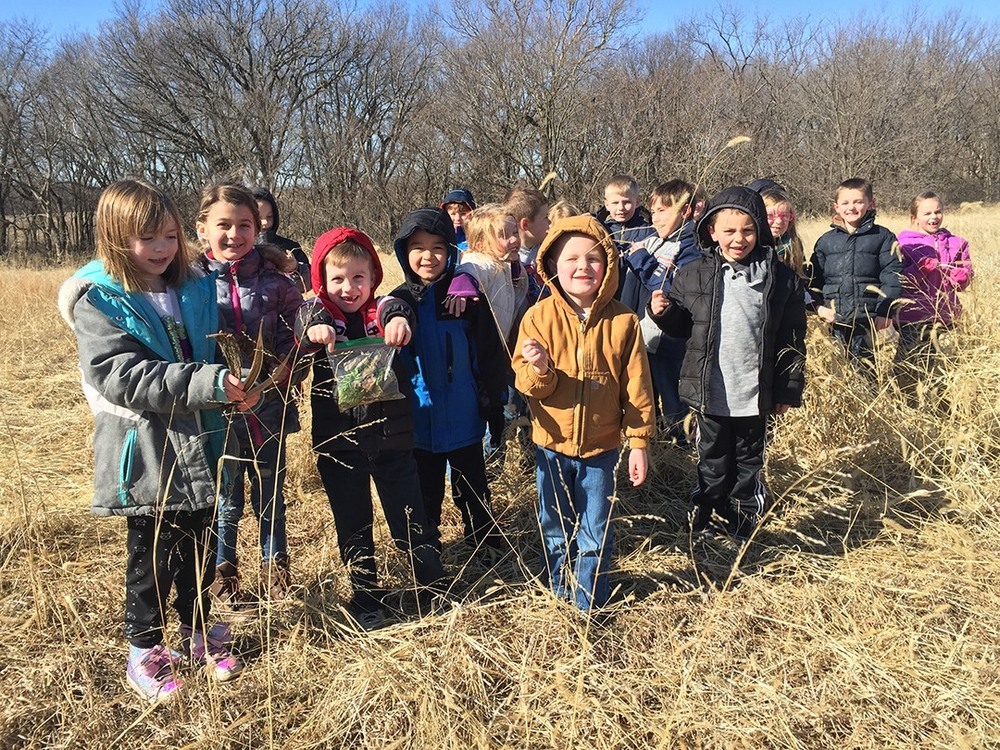 Students Visit Volland Store
Amy Cassell
Sunday, February 23, 2020
The Volland Store was a joyful place on Friday, February 21 - with 38 1st graders/kindergartners from USD 329 (Alma and Maple Hill).
Mrs. Alicia Stott's art students have been working on an art project inspired by Alison Mary Kay's paintings that are currently on exhibit in the RuralUrban Art exhibit at The Volland Store. On Friday the students traveled to Volland to see the paintings in person and to discover the other artworks on display (and they heard a little history of the railroad town of Volland and cattle shipping and cowboys too).
Afterward they were invited to wander the grounds in search of "nature things" to use in their art project back at school. Bags full of interesting leaves, grasses, and pods were discovered to be used in their own artwork, and then wandering turned into exploring the ruin and running with abandon across the field, as only 6-year-olds can do. Sack lunches and "monster cookies" were enjoyed in the gallery before re-loading the bus and returning to school.
Thank you, Mrs. Stott, Mrs. Gronquist, and Mrs. Heine for bringing their students to Volland!
Picture LINK!