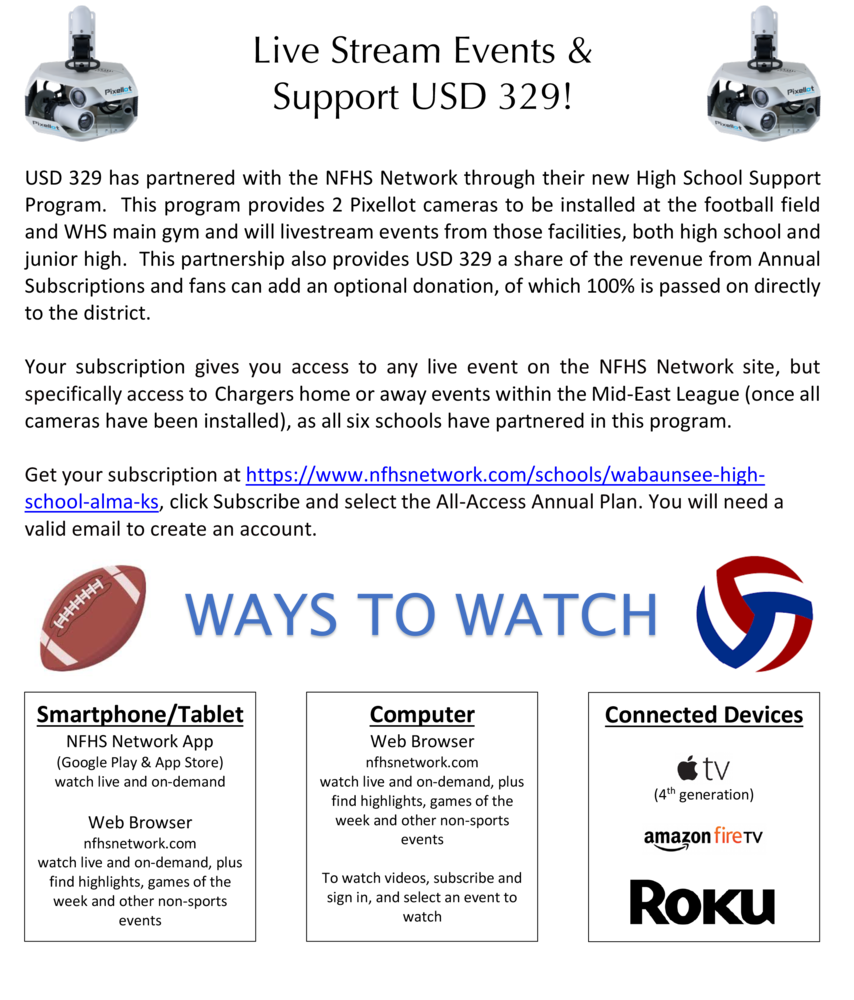 Pixellot Cameras Installed!
Jeron Weisshaar
Monday, September 14, 2020
The NFHS Pixellot cameras were installed on Sept. 10 and 11. With a few minor technical configurations, they should be live streaming events starting this week.
Make sure to get your annual subscription today. Go to https://www.nfhsnetwork.com/schools/wabaunsee-high-school-alma-ks, click Subscribe and choose the Annual Pass option. This option returns a share of the subscription cost to USD 329.