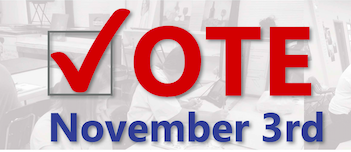 ​Part 1 - Why a Bond is Needed?
Amy Cassell
Tuesday, September 15, 2020
Part 1 - Why a Bond is Needed?
USD 329 Wabaunsee Schools- A Series of Informational Articles explaining how we got where we're at, what our problems are and what our plans maybe.
By Brad Starnes, Superintendent
For over the past several years, our Board of Education (BOE) has had and continues to have discussions centered on our budget and facilities.
This is a complicated issue with many variables:
Part one-Where we're at and how we got there- Since 2012, USD 329 and other school districts have lost state financial aid (a decrease of 7%) and become more dependent on local tax dollars (an increase of 19%). The Kansas State Supreme Court has ruled 3 different times that state financial aid to schools has been inadequate per the Kansas State Constitution. This, combined with continued increases in operating expenses (personnel, utilities, insurance, transportation cost, food and other necessities to operate a school district), have resulted in the spending down of cash balances (our savings accounts) of $1 million, to make up the difference in loss of state tax aid by replacing it with local tax aid. To offset this decrease in state financial aid funding, either revenues must be raised (through the use of cash balances/savings accounts or increases in assessed valuations equaling more tax revenue) or expenses must be cut. Both of these options have been utilized. In fact, we're implementing approximately $195,000 of cuts and/or suspending purchases for the near future.
Presently, we have cash balances (savings accounts) equaling 1-2 month's expenses. To put this in perspective, personal financial advisors indicate you should have 3-6 months of expenses in savings. These cash balances are needed for cash flow; to pay bills when we're not receiving any state or local tax aid. Annually, we have expenses starting in the new fiscal year (July 1) of payroll, ordering food for the coming school year, supplies and utilities; yet don't receive a state aid payment until early fall. To cover those expenses we have to have cash balances (savings).
Our revenue and expenses have remained consistent (9% growth), matching the average inflation rate of 9.37% for that time period. The district's spending on instruction is near or above our area/league schools and schools our size statewide. The district has met BOE and community goals of increasing staff and valuing existing teaching and classified staffs by improving salaries in an attempt to retain and recruit quality people and help provide our students the best education.
School Districts are to be good stewards of taxpayer money, however the money is raised to invest in our students, teachers and communities, not to just be "socked away" in cash balances/savings accounts. Budget expenditures can be discussed and argued one side and the other. The "why would they spend money on that or doing that is a waste of money?", questions/discussions are not for this series of articles.
We cannot create more revenue as we are "maxed out" per state statutes in our Supplemental General Budget (33% of the General Fund) and in Capital Outlay (8 mils). Allowable expenses (custodial/maintenance salaries) have been moved to Capital Outlay-freeing up more General Fund operating money.
In 2021, we will be relieving our last bond issue creating approximately 6-9 mils within our budget. Unless we passed another bond we would not be able to recoup these mils to help with needed repairs, updates, remodeling or new facilities. There are opportunities to fund approximately $7 million of expenses without having a mil levy tax increase.
As taxpayers, are you getting results with the money we've invested in our students? The answer is a resounding "yes"! The investment has resulted in our ACT tests scores being the highest in 5 years, having 10% higher than the state average of our college bound students prepared to be successful in college algebra, college social science, English composition and college biology; while raising our percentage by over 20% of graduates who are successful/effective after graduation, as demonstrated by having a post secondary degree (Bachelors, Associate Degree), industry certificate (plumbing, electrician, journeyman), being enrolled in postsecondary institutions or active duty military. As a district, we want to be able to maintain/improve this caliber of reputation, which comes from continued support and investment in our students for decades to come.
Next week Part Two- What our problems are includes the story of how budget discussions began 2 years ago as we continued to struggle with repairing/replacing Heating Ventilation Air Conditioning (HVAC) units in our district buildings/modulars. In addition to HVAC systems -district wide we have 20 year out of warrant roofs valued at over $2.4 million needing repair. It has been determined we have over 100,000 more square feet of building space as compared to other school districts of similar size. Logically, more square footage equals more operating cost and more inefficiency.