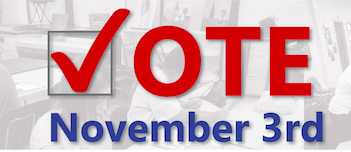 Part 3 - Bond Issue - What are the next steps?
Amy Cassell
Friday, September 25, 2020
USD 329 Wabaunsee Schools- A Series of Informational Articles explaining how we got where we're at, what our problems are and what our plans maybe.
By Brad Starnes, Superintendent
Part 3 - Bond Issue - What are the next steps?
We've looked at how & why we got to where we are, what our problems are and now we'll discuss what maybe the district's next step(s). Our BOE had actively recruited school district patrons forming a district facilities committee that helped the BOE determine possible solutions.
What do those solutions look like? Do we close a building or buildings? Do we remodel, redesign or build new? Do we repair all the buildings, roofs and HVAC equipment? Do we begin a strategic cycle of "cuts"? Which may include the loss of personnel? Do we ensure all students/staffs safety by upgrading facilities? Do we? Which is the right thing to do for USD 329? What will our students/staff need in the future?
After determining the "this is what we need to do". The BOE had many discussions about what/how we fund such a proposal? How can we fiscally & responsibly provide our students the best educational opportunities?
OVERVIEW OF BOND WORK
This facility plan allows the district to reduce the square footage of buildings that need to be maintained by razing or retiring the buildings in Maple Hill, Alma, Paxico Middle School and eliminate need for mobile units
WABAUNSEE ELEMENTARY SCHOOL
· Renovate the existing gym and library and add on for a PreK through 6th grade facility. Raze the original 1920's building which is beyond its life expectancy.
· The new facility will be ADA and code compliant
· New secure entry and controlled exit doors
· Improvements to the kitchen, HVAC system and roof
· New construction will allow for flexible and collaborative learning environments for the future of Wabaunsee's students
WABAUNSEE Jr. & Sr. HIGH SCHOOL
· 7th and 8th grade will move to the high school location in Alma.
· By razing the older parts of the facilities here, there is more opportunity to separate 7th & 8th grades from the rest of the high school while maintaining necessary spaces such as technology, shop and tech ed.
This will all be about choices. What does our district chose to do? Making no decision-is a decision. We are asking our communities help in determining a sustainable & viable solution. Please VOTE Nov 3rd!