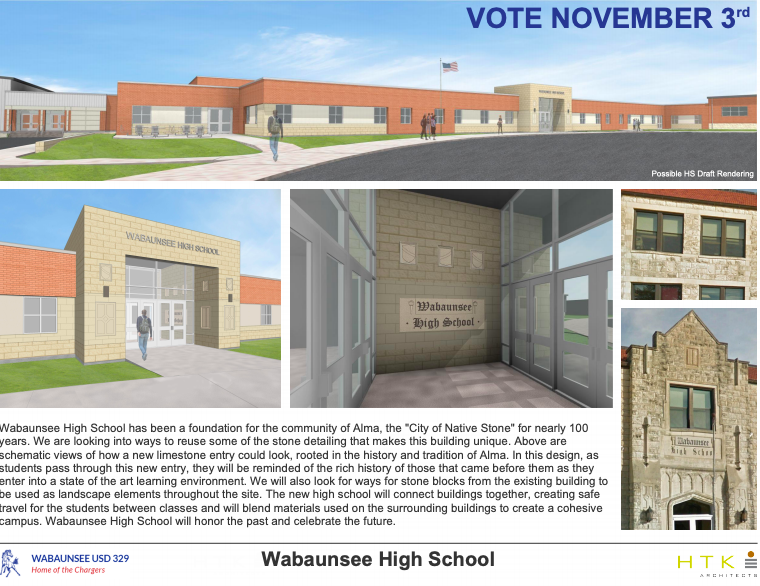 WHS - Rendering with Stone!
Amy Cassell
Friday, October 09, 2020
Click HERE for a flier showing a possible exterior for the new Wabaunsee High School described in the current bond.
Wabaunsee High School has been a foundation for the community of Alma, the "City of Native Stone" for nearly 100
years. We are looking into ways to reuse some of the stone detailing that makes this building unique. Above are
schematic views of how a new limestone entry could look, rooted in the history and tradition of Alma. In this design, as
students pass through this new entry, they will be reminded of the rich history of those that came before them as they
enter into a state of the art learning environment. We will also look for ways for stone blocks from the existing building to
be used as landscape elements throughout the site. The new high school will connect buildings together, creating safe
travel for the students between classes and will blend materials used on the surrounding buildings to create a cohesive
campus. Wabaunsee High School will honor the past and celebrate the future.