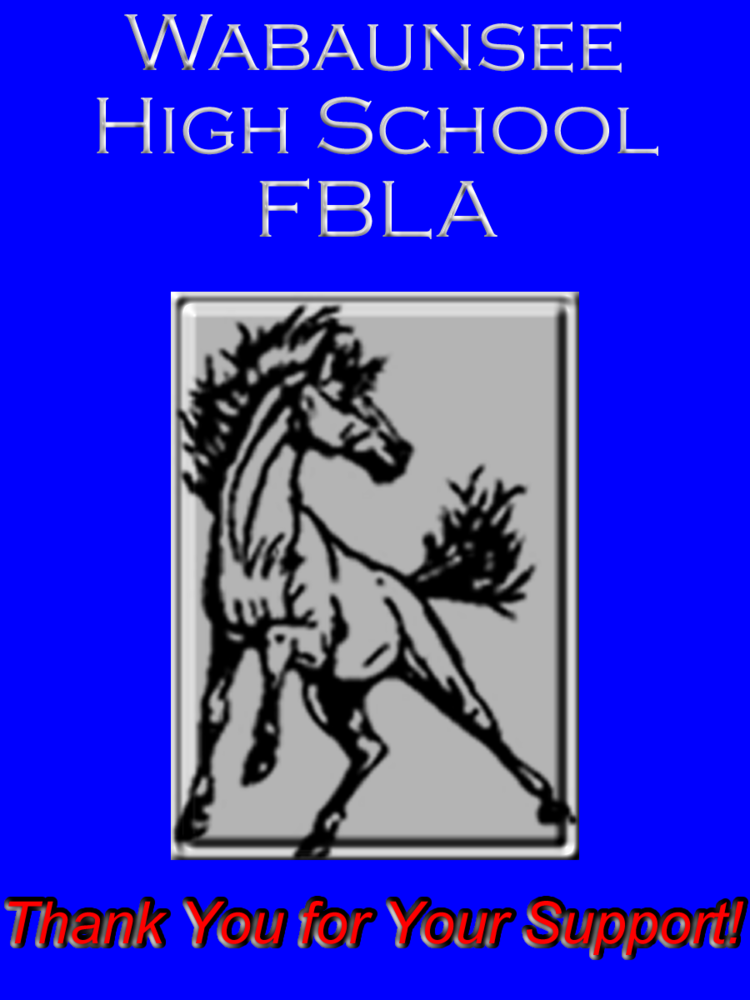 FBLA Coffee Sales
Jeron Weisshaar
Monday, September 24, 2018
The WHS Future Business Leaders of America chapter has begun its annual fundraiser of selling
100% Arabica (specialty grade) gourmet coffee. There are many flavors available already
ground or as whole bean. There are also products available for the non-coffee drinker, such as
cappuccino, hot chocolate, Ground2Grill (the ultimate rub for meats and vegetables (mild heat)),
and Chocolate Espresso Bark.
Orders will be taken until October 1. If interested in ordering, you have a few options. You can
contact:
1. An FBLA member
2. Jeron Weisshaar at 765-3315 or jweisshaar@usd329.com
3. Order online at www.creativecoffees.com. During checkout under the Billing Address
section type the name Wabaunsee FBLA where it asks for "Company Name". We will
receive a copy of every invoice and a profit check for all online orders and the product is
delivered directly to your door.
Coffee is priced at $12 and packaged in a 12 oz. private label bag; premier teas are $12 for a 3
oz. package; specialty hot drinks are $12 for a 16 oz. package; grill rub is $8 for a 3 oz. package.
Espresso Bark is $8 for a 2.5 oz. package. Single serve Kwik Kups, now available in 4 flavors,
are $14 per dozen. Checks need to be made payable to WHS and sent to: FBLA, 912 Missouri,
Alma, KS 66401 when order is made.
Gourmet Coffee Flavors
Breakfast Blend (regular and decaf); Windchime (Signature Roast); French Roast, English
Toffee; French Vanilla (regular and decaf); Hazelnut Supreme; Pumpkin Spice; Snicker Doodle;
Swiss Chocolate Almond
Kwik Kups
Signature Roast, French Vanilla, Hazelnut Supreme, Snicker Doodle (ground only;
in single serve cups compatible with Keurig machines)
Chocolate Espresso Bark
White chocolate bark with espresso blended throughout
Premier Tea
Norfolk English Breakfast OR Vanilla Rooibos (decaf)
Specialty Hot Drinks
French Vanilla Cappuccino OR Mocha Jo
Espresso Rub
Grill rub for meats and vegetables