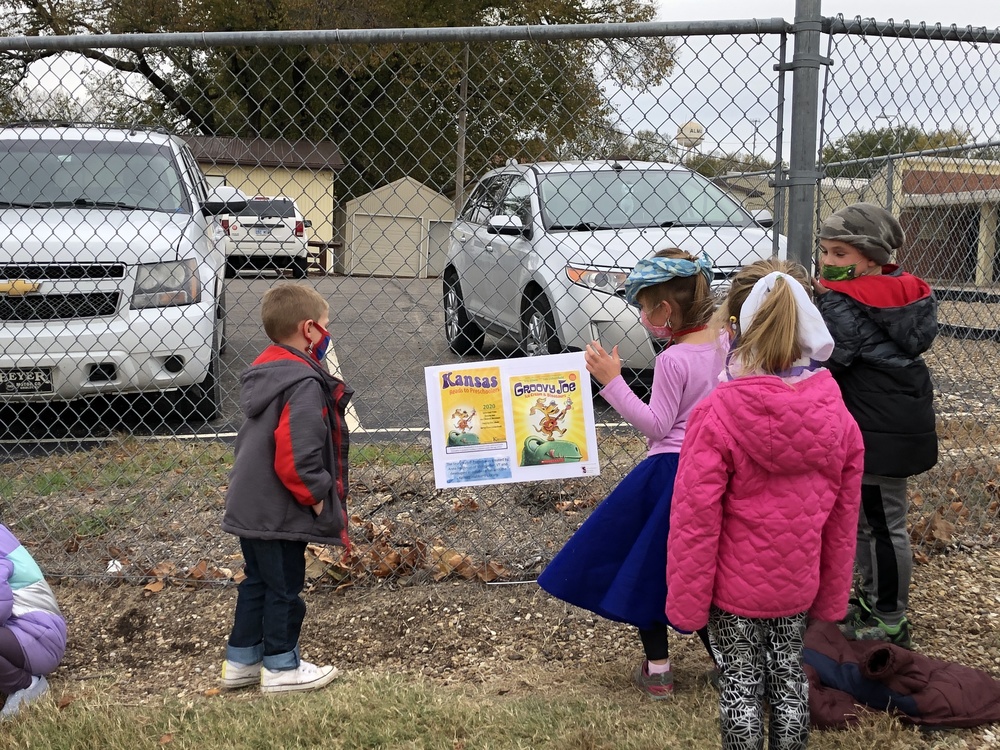 Story Walk
Amy Cassell
Wednesday, October 28, 2020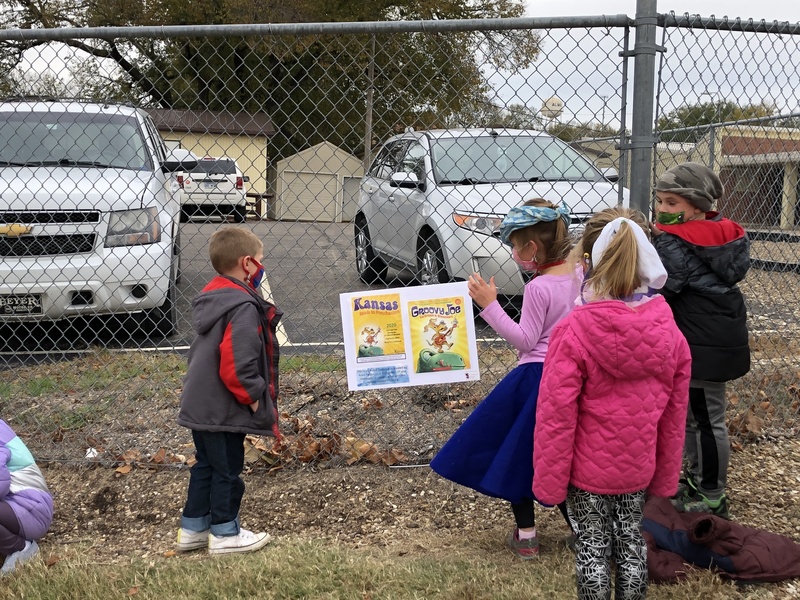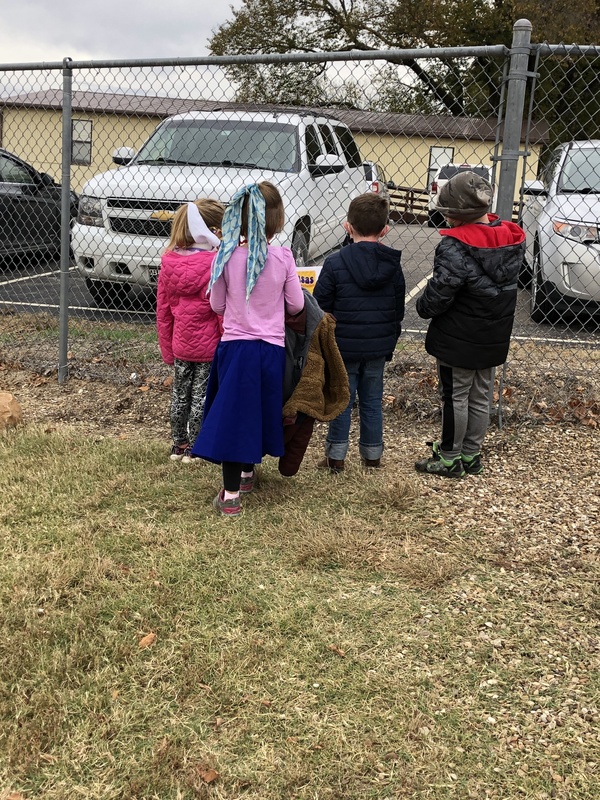 This was from Mrs. Terrell at the Library. The kids did the story walk today and with that had ice cream with lunch today provided by the library. Here is what she sent us:
I am working on a project for our PottWab Regional Library Kansas reads to preschoolers. Since the shutdowns and social distancing we are trying to creatively present a way to "read" this year's book. I am working on doing a "Storywalk" with our 2020 book, Groovy Joe: Ice Cream & Dinosaurs. We do not have the details nailed down yet, but I am reaching out for ideas. So. . . .
. . .do you think you would be open to letting us set up our storywalk either around the grade school or in the playground area? Since this is our first time trying it and our Story Walk is not weather proof, we are looking for locations that would allow us to display it for a few hours on a day without rain. I would love to be able to involve Parents, but as parents we both know how busy we can get with all the activities and work we are involved in. The Walk will include about 18 different "pages" to walk. The signs will be spread out so they "walk" to each page and some will include an activity--Dancing. It could be a PE activity or a Reading activity. Guess it would depend on if each teacher wants to be involved or have the PE teacher do the walk with them. The book's focus is on sharing.
Kansas Reads to Preschoolers is in November and this has to travel to 8 locations that month. 1) Would you be open to us placing signs in the playground? (I am using the metal stands that were used for placing political signs in yards) 2) What time of day would work well for the younger kids to be able to participate in the walk? 3) Since the story is about sharing ice cream do you know if the lunch people ever serve or could order the small individual cups of ice cream for the kids to eat after the walk? (Just an idea I had and we do not have a freezer available here)
If you could please send out a thrill share on this and pick up any of the information from what she sent us would be great. Thanks.
--
Galen Craghead, Principal Alma & Maple Hill Elementary Schools
785.765.3349 or 785.256.4223