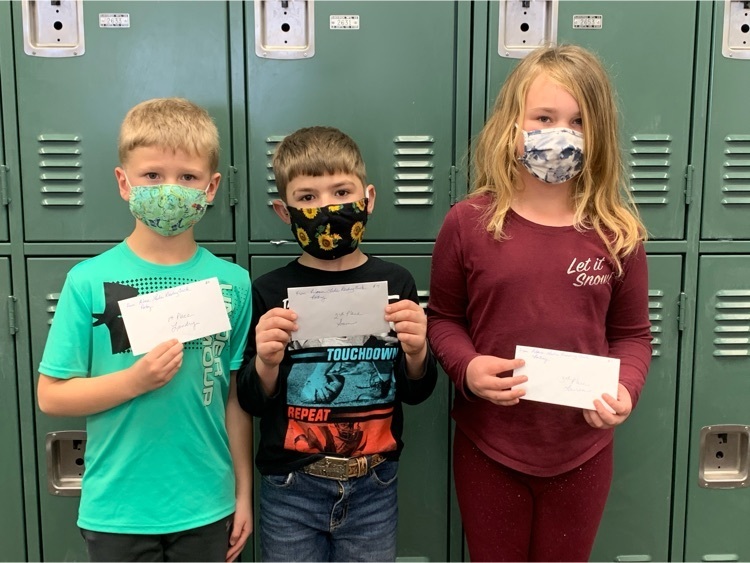 Ladies Reading Circle Winners Announced
Susan Gronquist
Saturday, March 27, 2021
Excitement was in the air when three students learned that their original poem had been selected to advance to the state level in the Ladies Reading Circle writing competition. Students in grades K-12 could choose to write a short story of 2000 words or less or any style poem between eight and fifty lines. The Ladies Reading Circle of the Kansas Federation hope to promote a love of reading and writing by sponsoring this contest and also awarding the winners with a cash prize.
Mrs. Gronquist's first grade class submitted entries in the poetry category. First grade poetry winners from Alma Elementary School were: First place-Landry Weisshaar with In My Basement, Second Place-Samuel Ringel with Out in the Pen, and Third Place-Lauren Amick with I Got It At Walmart.
Congratulations to all the young writers! Well done.