912 Missouri - Alma, KS 66401 -
Phone: 785.765.3315 - Fax: 785.765.3523
Mission Statement
To share with our community the responsibility for educating all students to the highest level possible and evaluate the methods utilized and the results achieved to assure an equitable education for all students.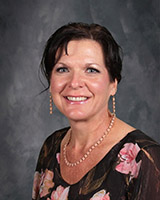 The documents link will direct to all documents for Wabaunsee High School. This will include the student handbook, course information, medication form, weight room use waiver, etc.
HIGH SCHOOL SPORTS INFORMATION
Insurance for Student-Athletes
Parents may purchase insurance for their athlete;
forms are available in the office.
High School Gate Fees
Admission:
$5 Adult; $3 Student (K-12)
Passes are available:
Booster Passes $50 - Individual;
Family - $95
Student Passes $10.00
District passes are for immediate families with children K-12.
College-age children need to purchase their own pass or pay gate admission.
Concussion and KSHSAA Physical Forms
KSHSAA website
MaxPreps Links
This link shows scores, stats, team members for
sports where the coaches use MaxPreps.
CLASS & CLUB OFFICERS
(Link to Google Doc)
TRACK & FIELD RECORDS
(Link to Google Doc)