Know if any local free or reduced summer activities? Email acassell@usd329.com and this list can be updated.
Sunflower Summer Pass
Free admission to some of the best Kansas attractions.
From Kansas State Department of Education: Sunflower Summer opens this Fri., May 26! Visit the website now to learn all about this year's participating attractions. Download the app and start planning your summer adventures today! http://sunflowersummer.org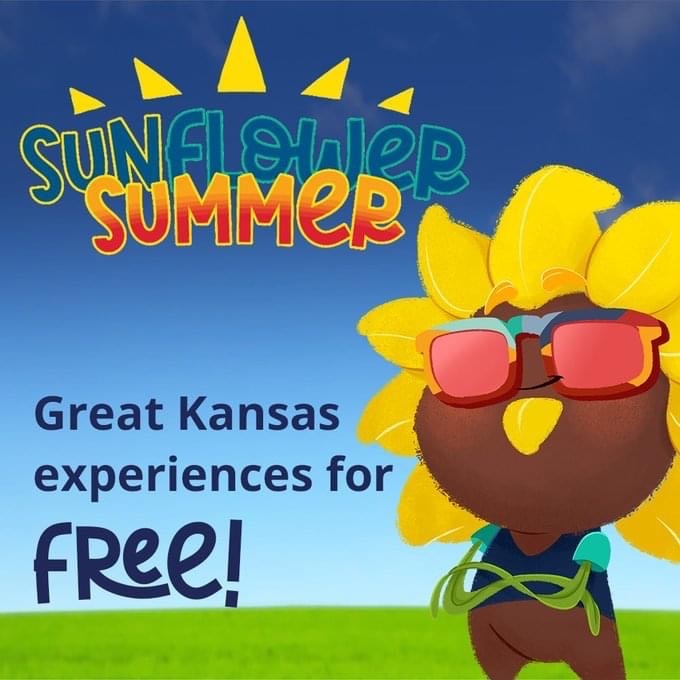 Kids Bowl Free - 2 games per day
Shoe rental fees required

Library Summer Reading
Check out the Facebook page "Alma Library".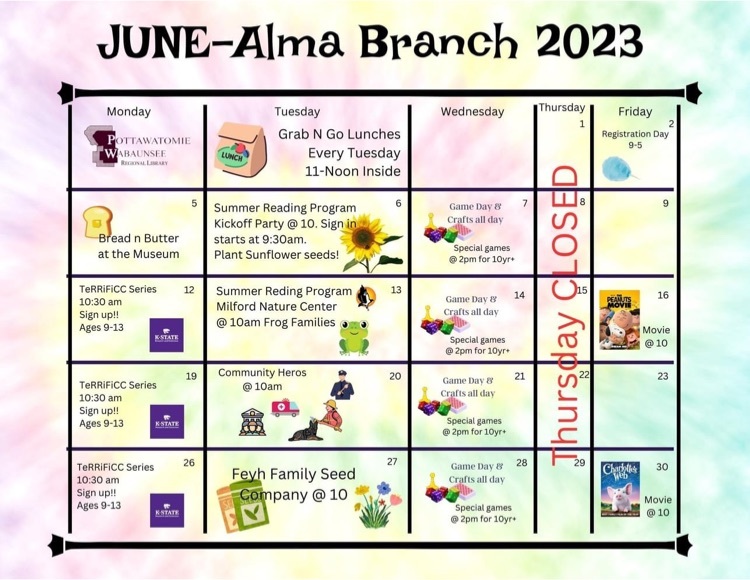 Buzz on Third
𝙃𝙖𝙫𝙚 𝙮𝙤𝙪 𝙝𝙚𝙖𝙧𝙙 𝙩𝙝𝙚 𝙡𝙖𝙩𝙚𝙨𝙩 𝙗𝙪𝙯𝙯!? 🐝 We have partnered with Community Care Ministries to bring you summer lunch every Monday and Thursday! Summer Lunch is open for all youth up to 18 years of age. Stop by the E-Building Conference Room (enter through the southwest door) at noon on Mondays and Thursdays to have a hot meal. RSVP by calling the Extension Office (785-765-3821) or
https://bit.ly/23SummerLunch
by 9:00 a.m. of lunch days.
🐝 That's not all the buzz! We have also partnered with Pottawatomie-Wabaunsee Regional Library-Alma Branch and Wabaunsee County Historical Society & Museum to bring summer programming for youth ages 9-13. The Buzz on Third will include activities ranging from character building, STEM, Bread & Butter Making and MORE every Monday and Thursday! Contact the Extension Office to register, or
https://bit.ly/23TheBuzzonThird