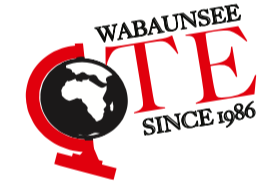 WHS CTE Course Offerings
Amy Cassell
Monday, May 11, 2020
WHS CTE Course Offerings
See this flier for detailed information about WHS CTE Course Offerings
WHAT IS CTE?
CTE stands for Career & Technical
Education. CTE classes include hands on classes in various pathways. A pathway simply focuses on one area. Wabaunsee High School offers six pathways. For each pathway the first course taken should be the introductory level course. These are designated by a 9th grade level course. After the introductory course a student will be able to take a technical level courses. A technical level course gives a deeper understanding of the subject area. The last level of classes is called the application level. In this level students are able to apply what has been learned in real-world applications. CTE also can help all students achieve the objectives of the Kansas College and Career Ready Standards (KCCRS) through authentic, applied learning experiences.
Pathways are designed to provide a smooth transition from high school to
postsecondary education (technical colleges, community colleges and universities), apprenticeship opportunities, the military, and/or the workplace.
See this flier for detailed information about WHS CTE Course Offerings