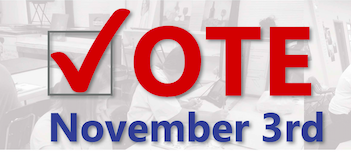 Part 2 - Bond Issue - What our problems are?
Amy Cassell
Monday, September 21, 2020
USD 329 Wabaunsee Schools- A Series of Informational Articles explaining how we got where we're at, what our problems are and what our plans maybe.
By Brad Starnes, Superintendent
Part 2 - Bond Issue - What our problems are?
Through a bond issue 20 years ago our communities agreed to provide each of our community schools something-library/media centers, common areas, lunch-multipurpose rooms, gym and weight room. We now have $2.4 million of roofs out of warranties and $240,000-$600,000 Heating Ventilation and Cooling (HVAC) systems that have outlined their productive life (11-30+ years). We had energy efficiency providers (Trane, Schneider Electric, Energy Solutions Professionals) give us proposals to replace HVAC units and new roofs, resulting in the BOE discussing if it was fiscally responsible/feasible to put significant money into aging facilities. Understanding that some of the energy proposals were 20-year agreements, they began to ask questions like, "Are we going to/Should we be using these buildings/modular 20 years from now?", and, "Does it make sense to look at something new/different?".
These discussion/considerations are similar to how we make decisions about our personal property (i.e., what we do with our vehicles, do we drive them until they drop and put enough money into them to keep them running day-by-day, or invest in an updated used model or get something new for longer term?).
Our Board of Education (BOE) has developed a safety & security goal that includes having all our students inside our main buildings, having no classes in modulars on any of our campuses. To do that we must renovate or remodel buildings to produce space for what was taught in the modulars. Our facilities have undergone security threat analyses, providing suggestions of how to make our buildings safer and more secure. These needed upgrades cost money. Again the BOE is faced with the question of investing money into aging facilities-is there something else we should be considering? Or does it make more sense to…….?
In discussions with our architectural firm, it has been determined we have over 100,000 more square feet of building space as compared to other school districts of similar size. Logically, more square footage equals more operating cost and more inefficiency (i.e. one central kitchen is more efficient than having 3 cooking kitchens and 5 serving kitchens). In addition, it costs more to heat, cool, aluminate, and otherwise maintain/operate more square footage. With that thought-does the BOE look to reduce square footage of building space by closing a building(s)? And/or getting rid of modulars-meeting both the BOE's safety & security goal and helping reduce square footages.
As previously stated -we cannot produce any more revenue as we're "maxed out" per state statutes in our Supplemental General Budget (33% of the General Fund) and in Capital Outlay (8 mils). Allowable expenses (custodial/maintenance salaries) have been moved to Capital Outlay-freeing up more General Fund operating money. If we don't take advantage of continuing the availability of approximately 6-9 mils produced when our bond debt is completed in 2021-these mils typically would be confiscated by other area tax entities (county, cities, townships, recreation commissions, etc.)-Which is good business-they can produce more without having total taxes increased.
We've looked at how & why we got to where we are, what our problems are and next week we'll discuss what maybe the district's next step(s).