Softball beat Marais des Cygnes Valley 15-0 in 3 innings to advance to the regional semifinal tomorrow.

April and May Chargers of the Month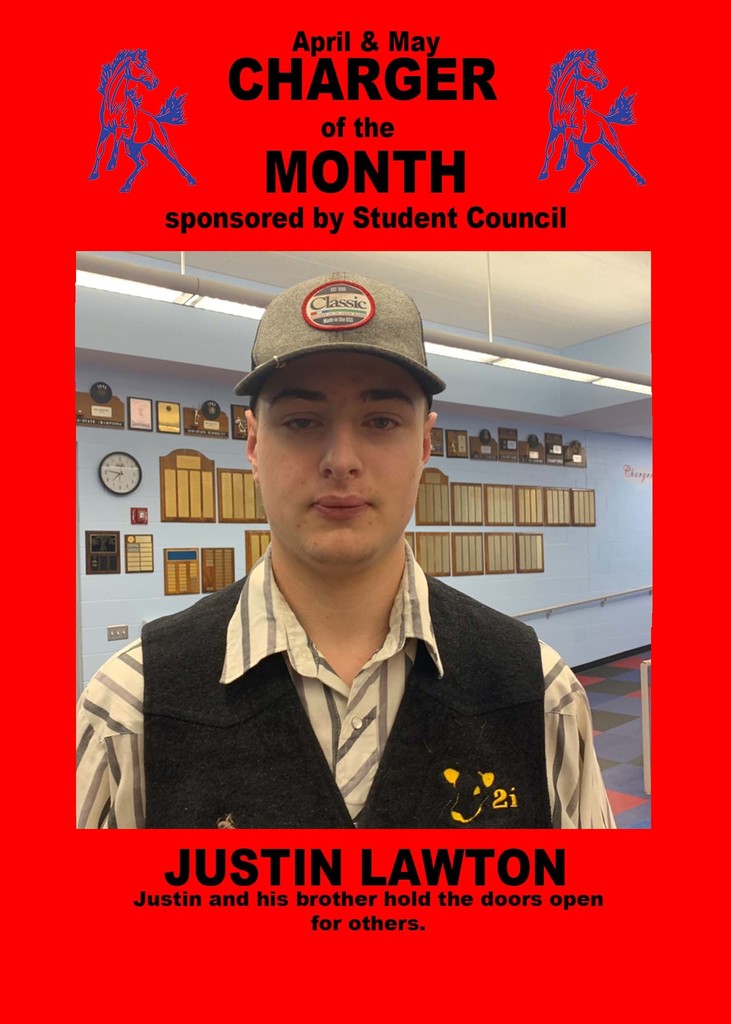 Congratulations to Maddux Weisshaar (1st place), Peyton Wegele (2nd place) and Kinsley Michaelis (3rd place)! They were winners of the Division III (5th and 6th grade) Wabaunsee County- Kansas Farm Bureau Poster Safety Contest! Way to go... Here is some more info!
https://www.kfb.org/Education/Safety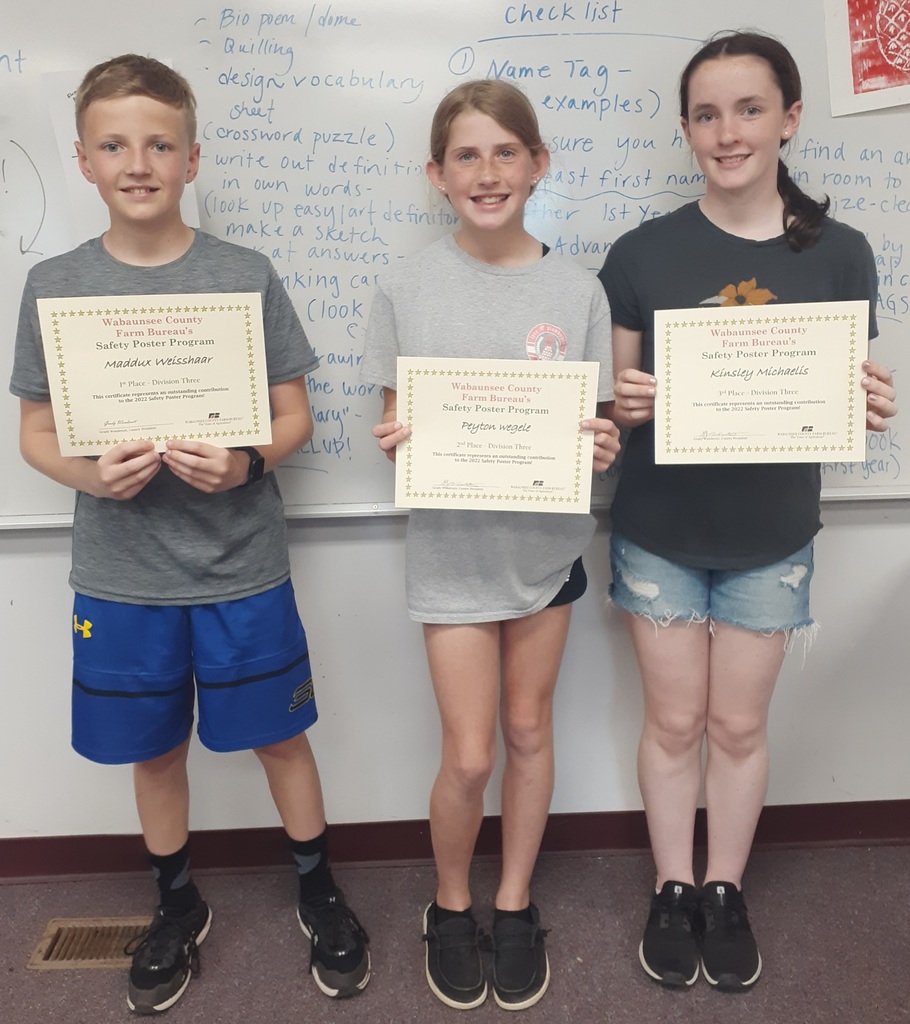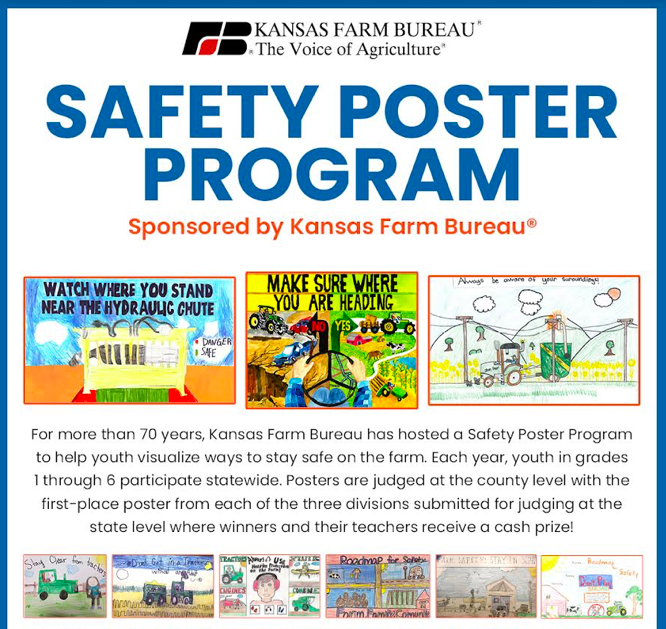 USD 329 Job Opening for the 2022-2023 School Year: School Secretary - Maple Hill Elementary. For inquiries please call the elementary school @ 785-256-4223.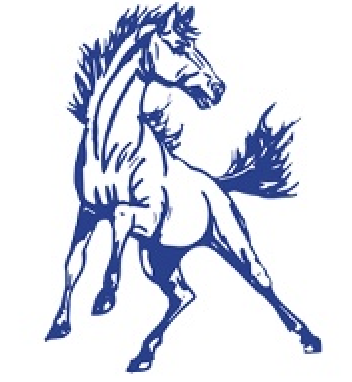 Special fundraiser @ HS MEL track: Tina, 3rd gr. teacher & wife of Warren (AD/Asst Principal) is fighting cancer & a dream of her's is to visit New England to see the Fall colors. SL faculty/students invite anyone to support the Bledsoe's with a pulled pork meal & raffle items.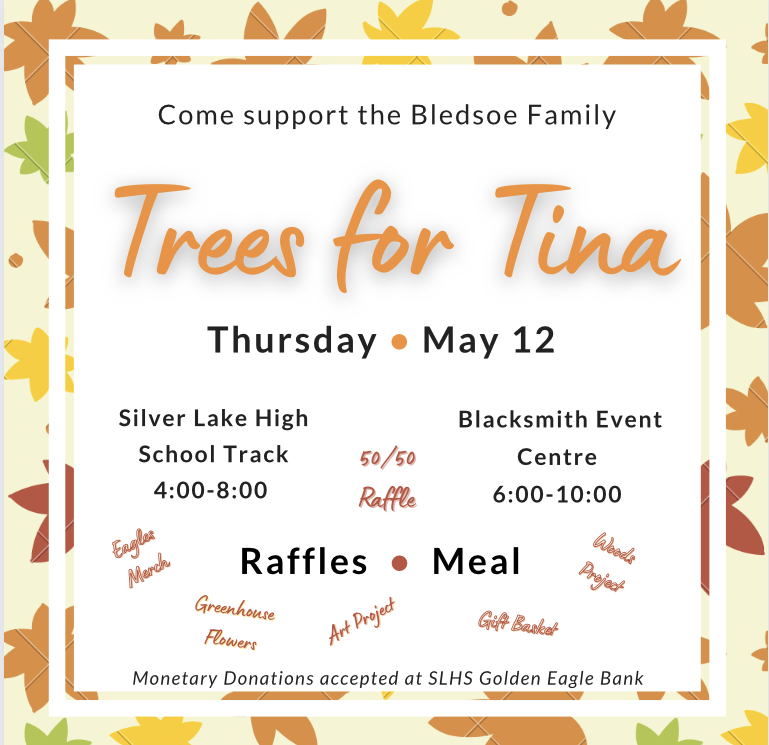 Correct link to tonight's Board meeting:
https://youtu.be/OQ2kEXl_0HI
- Should be public on the channel now, and the meeting in its entirety is still available to replay from the beginning.


HS baseball/softball at Osage City, 5/10: start 4:30, limited concessions, senior night between games



The FCCLA spaghetti fundraiser tonight has been canceled, but you can still the the WHS spring play, "The Alibis," at 7 p.m. in the WHS auditorium.




JV baseball today at Royal Valley has been canceled due to a saturated field and continued forecast of rain.