JH boys 🏀 tonight against Riley County: B lost 19-37; 7th lost 22-45; 8th lost 30-57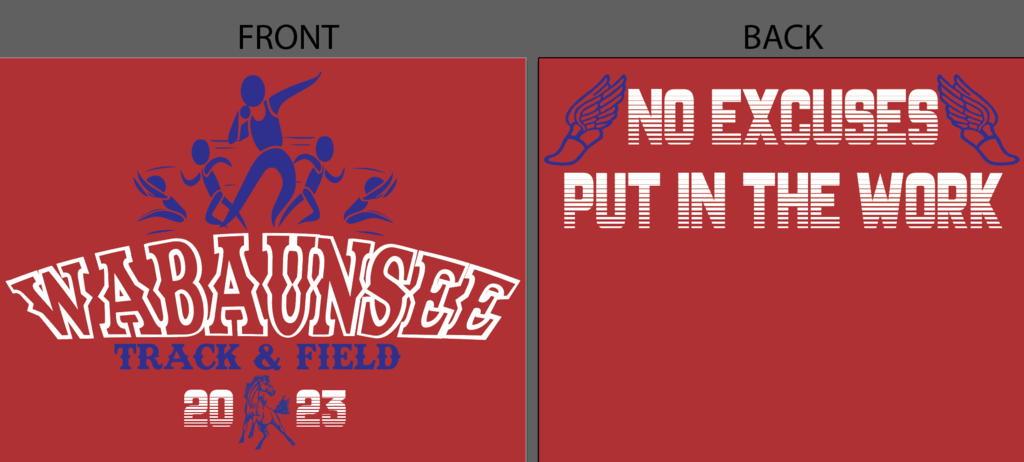 HS 🏀 tonight at Rossville: girls lost 48-74; boys won 47-33



A flyer will be going home with students in grades K-6 for the Little Charger Spirit Clinic. Please fill out the permission form and send it back with your student. Attached is a copy of the form if it didn't make it home so you can print and send it back. Thanks!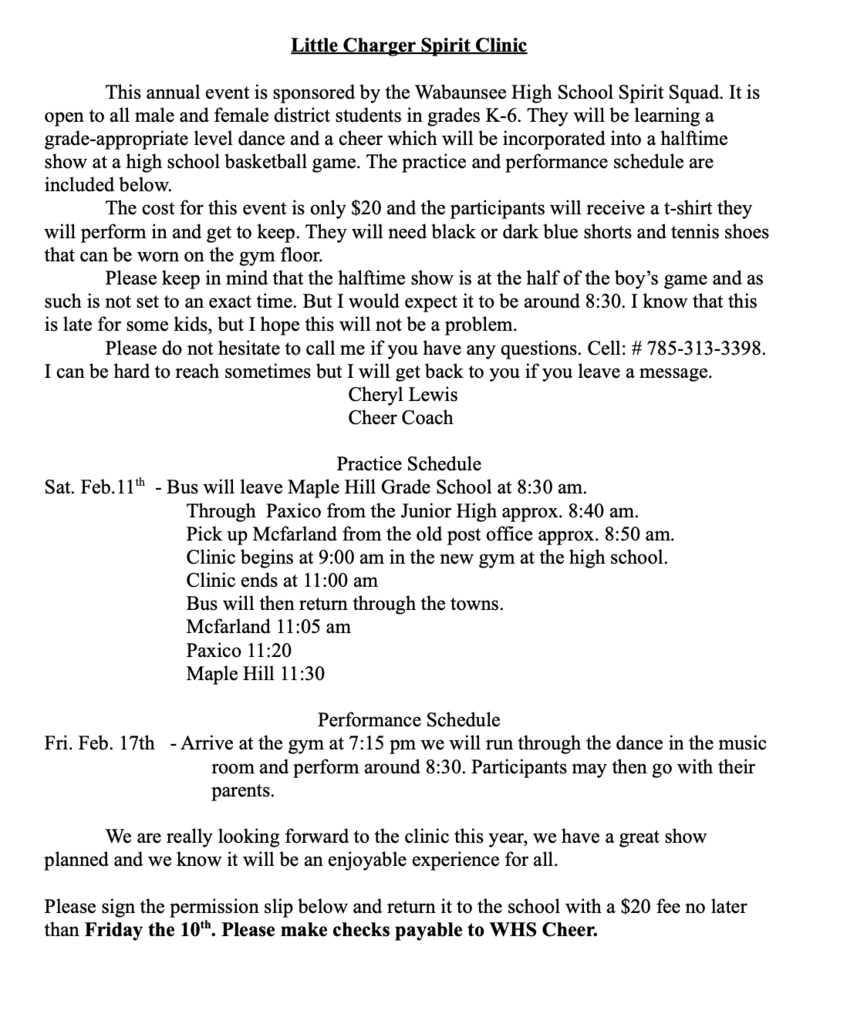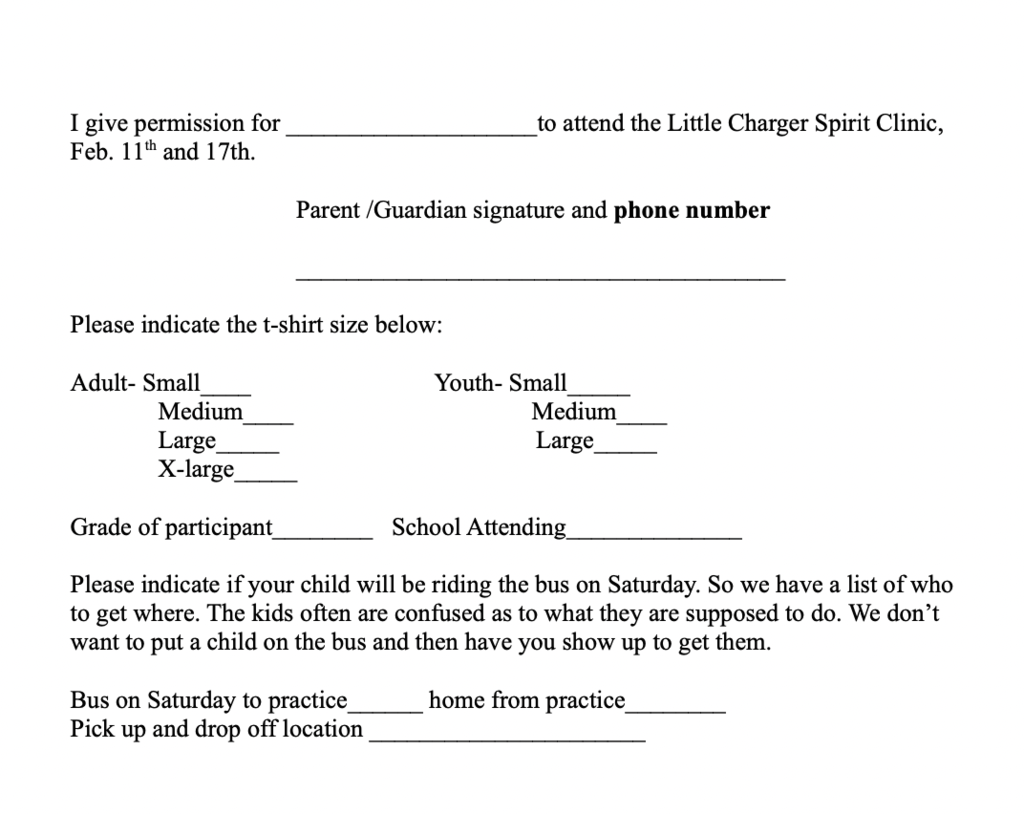 JH boys 🏀 tonight against Silver Lake: 7th lost 10-33; 8th lost 12-47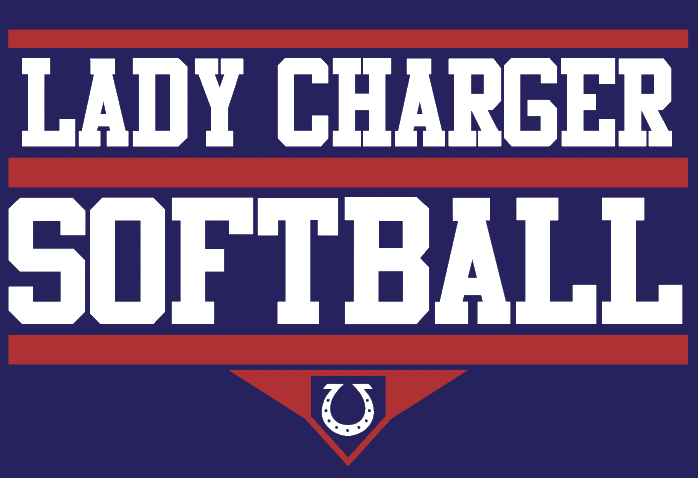 Families having lots of fun at AES!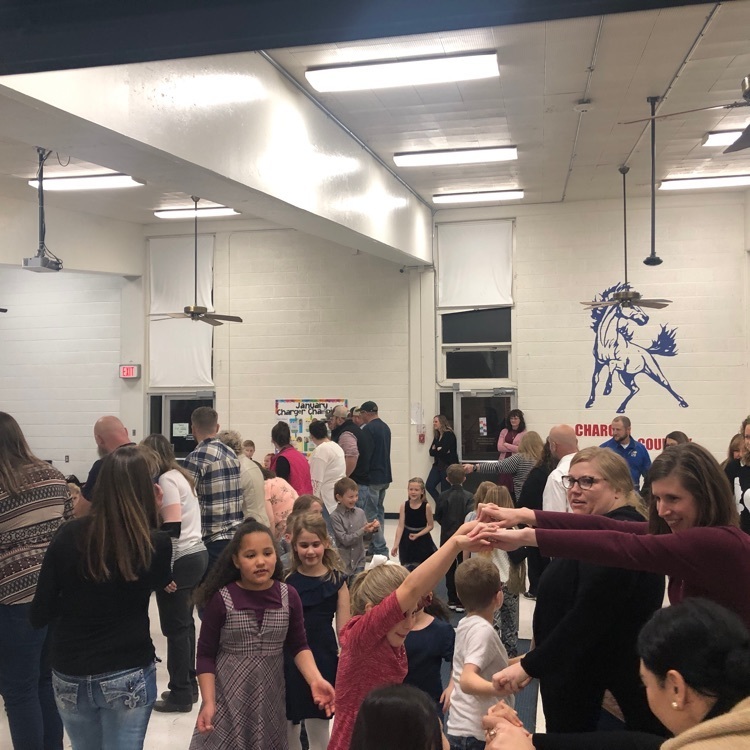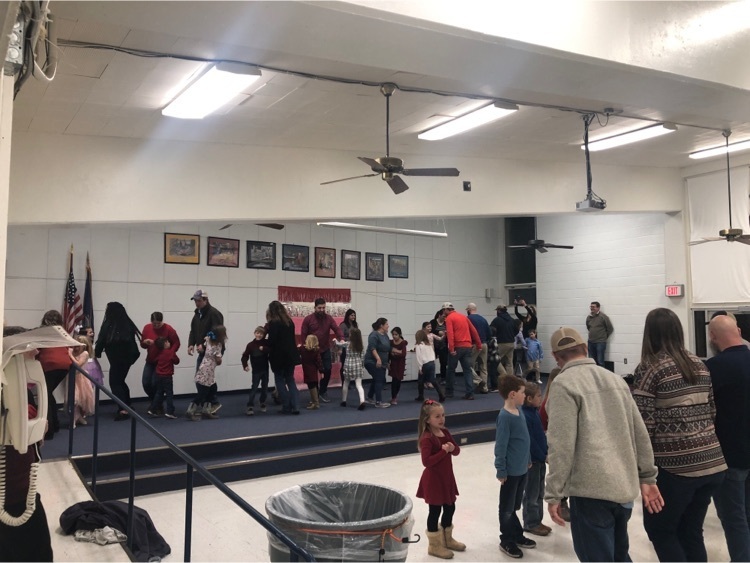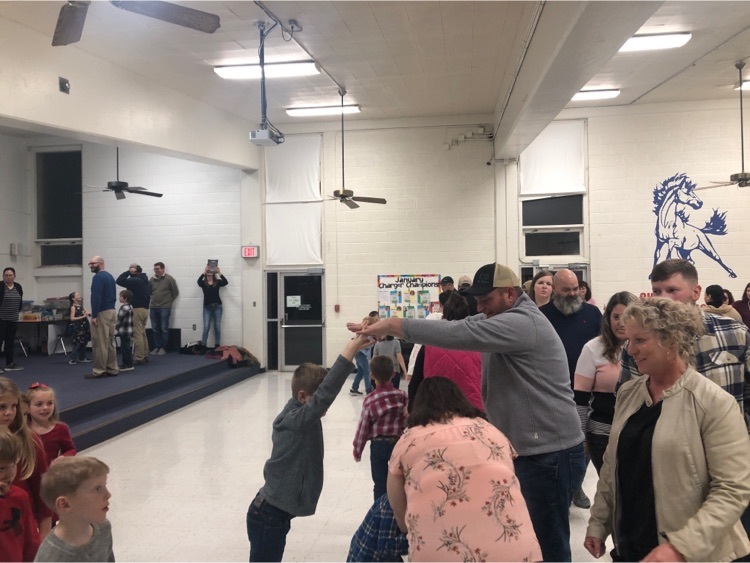 HS 🏀 tonight at Lyndon: girls lost 38-40; boys lost 51-63

Congratulations to these artists, from USD #329~ Wabaunsee County Conservation District Poster Contest "From the Soil to the Table"- awardees !st place winners~ (left to right) 2nd grade- Chloe Flach, 3rd grade- Harmony Guinn (pictured in next picture, as sick for presentation), 4th grade- Avery Gehrt (also the grand prize winner), 5th grade- Russell Eubanks and a tie for 6th grade- Sarai Eubanks and Addy Beavers So proud of them! From District Manager, Roxann Maike~ "The Wabaunsee County Conservation District invites Kindergarten through 8th grade students from USD #329, USD #330, St. John Lutheran School, Alma and St. John Vianney in Maple Hill along with any home school students to participate in our annual poster contest. My five board members and office staff look through all of the posters that are received back to select the winning posters for each grade category. The students with the winning posters along with their parents and siblings are invited to attend the Wabaunsee County Conservation District's annual meeting, where they are presented with their award. Each student will receive a 1st place medal, $20 cash and a certificate of participation. The grand prize winner receives a 1st place medal, certificate and $50 cash. The Wabaunsee County Conservation District 74th annual meeting is (was) held on Saturday, January 21st at the Wabaunsee High School commons area- starting at 11:30am with registration sign-in followed by a soup luncheon at noon. The meeting agenda includes a short business meeting that reviews 2022 financial report, activities and an election for two supervisor positions. Presentation of the poster contest winners and awards, ending with a power point presentation recognizing two separate individuals for their conservation efforts with each a Grassland Award. The following week (last week) the Wabaunsee County Signal-Enterprise newspaper does a Conservation Edition that spotlights the Conservation District's annual meeting. We always make sure we get a picture of the poster contest students in the Conservation Edition. The meeting is open to the public and anyone can attend."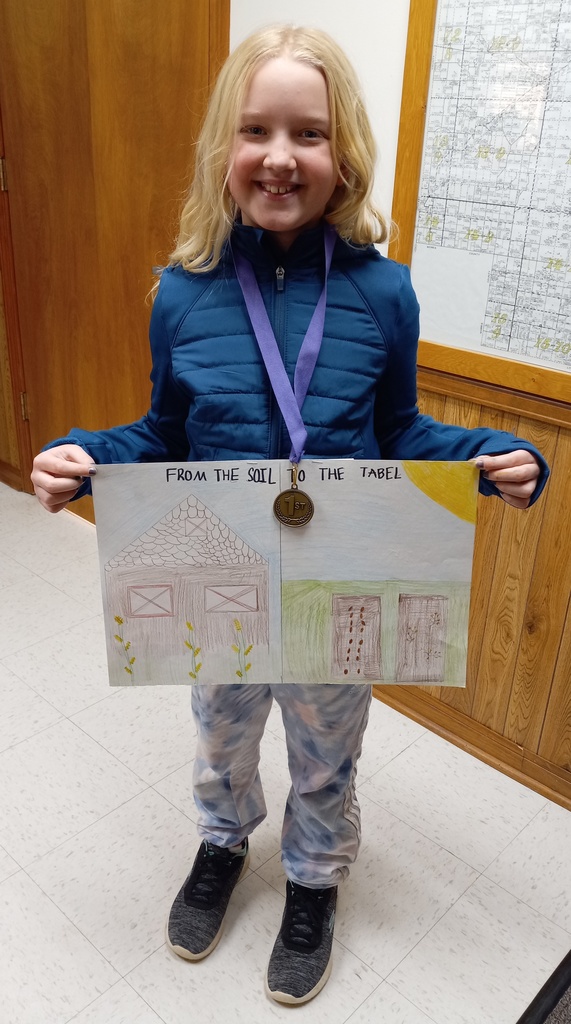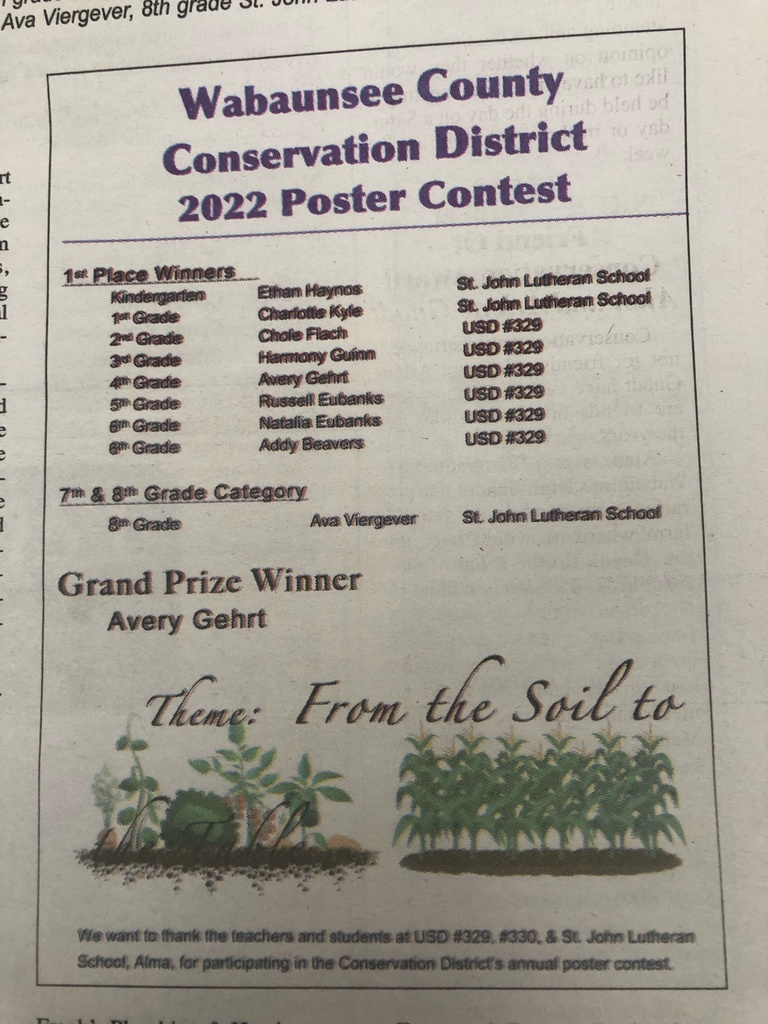 AJ Grutsch shared a students point of view at the KSDE Safe and Prepared Schools Conference today in Manhattan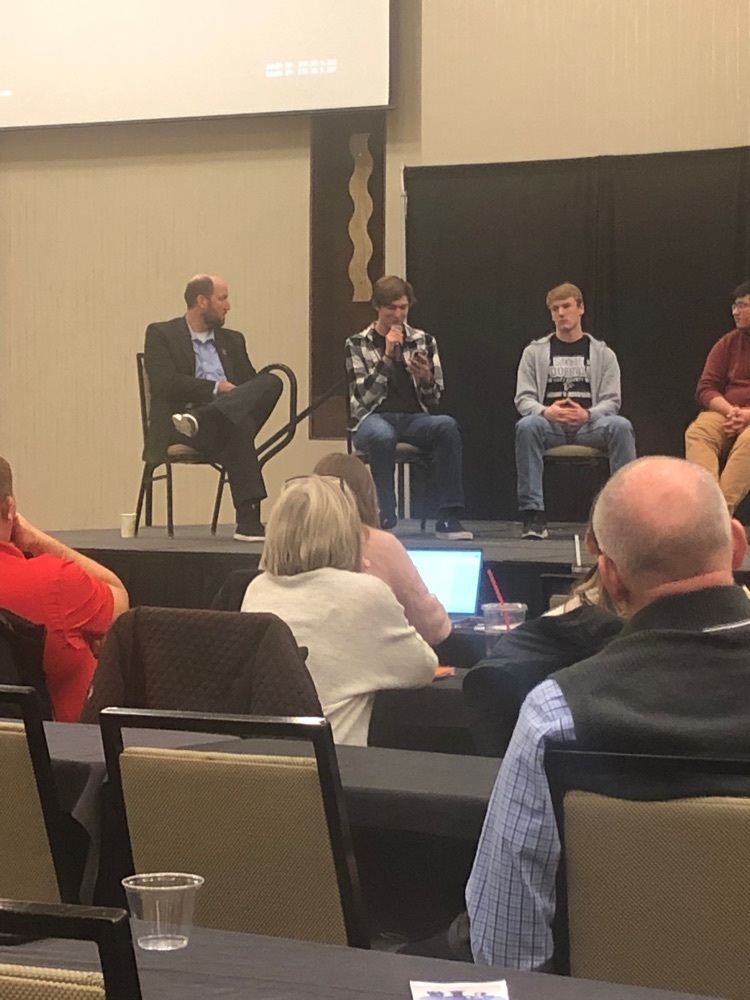 NOTICE: The Wabaunsee High School Weight Room will be closed tonight, January 30th and tomorrow, January 31st. Thanks to fundraising from the Fitness Club, new equipment is being delivered and set up!