The singles bracket is set for Regional tennis at Hesston. Play will begin when the courts are dry.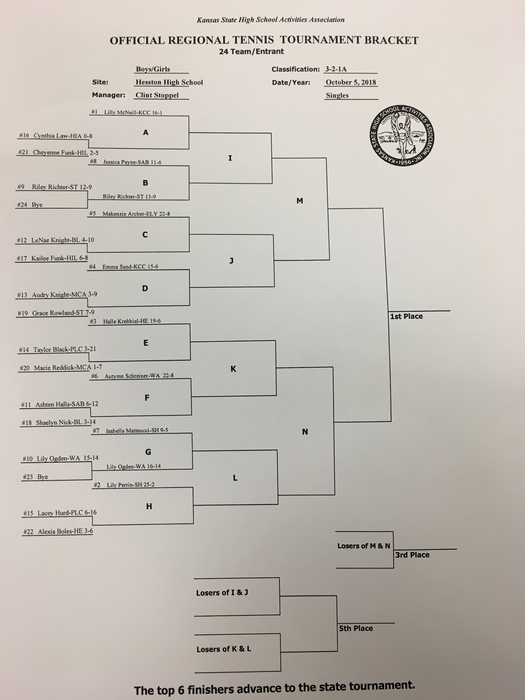 Junior Charger Football drops a tough one at Riley County tonight. 38-14

Junior Chargers Volleyball won 3 of 4 matches at Riley County tonight . 7A ,7B and 8B were victorious.

WHS Weight Room Annual Fee is up for renewal by October 31st for the 2018-2019 school year.

Sr night (10/5) will now take place at half-time, which includes the 2018 State Championship Sball team being recognized.  Fball Srs will be recognized immediately following the game. The Booster Club mulligan will now start at 5:00 pm.  FCA will host 5th quarter after the game.

Due to the possible severe weather tomorrow night, the WHS Football game vs Valley Heights has been moved up to 6:00 pm start time.

October 16- Last day to register to vote in the General Election. Click here to get registered! October 17- Advance Voting by Mail begins. Click here to request your advance ballot! October 22- Advance Voting in person begins. Many counties across Kansas will begin advance voting in person at the local election office or other designated areas. Questions about where to vote early? Contact your County Election Office. November 6- Election Day! Polls will be open from 7 a.m. to 7 p.m. Click here to find your polling location or see a sample ballot.

Mixed results for volleyball Tuesday against Rock Creek as the JV lost both of their matches, while the C-team won it's match and the Varsity won both of their matches.
Drawing with the Logitech crayon by Bailey Coon

Since Mr. Dean has offered to help out with a bus route, students at MHES will be helping out with his morning vacuuming. Finding volunteers was pretty easy!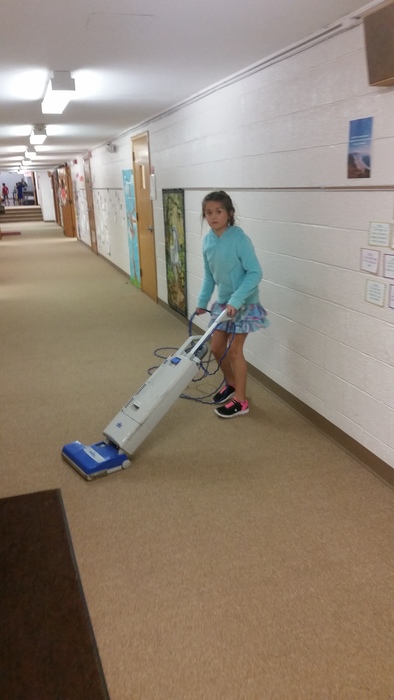 Varsity volleyball sweeps their way through the Onaga tournament to improve to 22-7 on the season.

Wabaunsee volleyball sweep the competition & take the championship at Onaga Varsity Tournament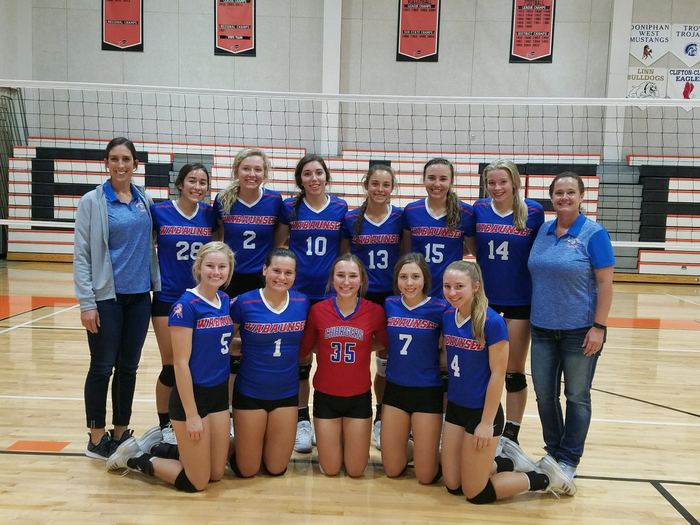 Boys Cross Country takes 1st and Girls takes 2nd at Centralia! 5 boy medalists and 4 girls!

Charger volleyball get second win of the day against Blue Valley Rams

Charger volleyball starts the day off with a win against Wetmore

Chargers battle it out at Hillsboro, but fall 32-6.